THE JUNE CONFERENCE 2019
Sea View Country Club
Galloway, NJ
 June 26, 27 & 28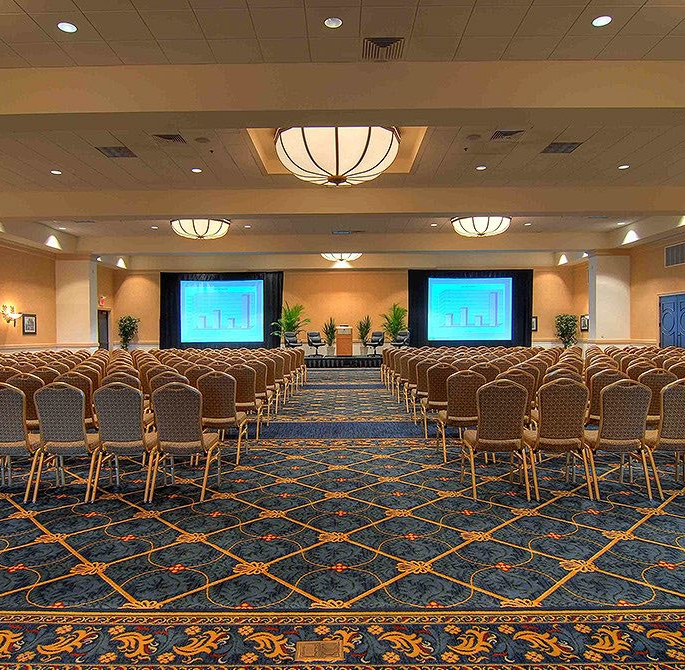 The annual golf fund raiser, valuation of historic multi-use property, DOT takings, State Equalization, Assessor & New Attorney Roundtable, Golf Course Valuation, Tax Court Testimony and Recent Decisions from the Court
Sponsored by the Association of Municipal Assessors of New Jersey AMANJ
~ Schedule & Educational Offerings ~
Wednesday, June  26, 2019    Smithville Inn
9:30-11am   Registration
                                Sign in and receive conference materials, nibble, and prepare to view historic Smithville during a one hour walking tour.
11:00-12noon        Walking Tour of Historic Smithville    (1 appraisal, 1 CLE credit)
                                A guided one hour tour of Smithville will acquaint attendees with a unique property comprised of various uses that include commercial retail, office, lodging and historic.  The tour will provide a live back drop for the table top seminar to follow at Smithville Inn.
Guide Moderator TBD
John Marrazzo, CTA, IFA, DAC, SCGREA
Michael J. Coskey, Esq. Parker McCay
12-1pm                 Lunch at Smithville Inn
1-3pm                   Valuation and Defense of Multi-Use Property  (2 appraisal, 2 CLE)                                                         
                                Using the walking tour as its jumping off point this session will delve into the meaning of "what is historic" and how it relates to the local real estate market.  Valuation issues regarding multi-use destination property will be explored.  Additionally, in litigation, what strategies should be employed to defend value? 
Moderator Maryann Lavner, CTA
John Marrazzo, CTA, IFA, DAC, SCGREA
Michael J. Coskey, Esq.
530-830pm          AMANJ Barbecue at Sea View Country Club
                                End the day chilling with friends and associates at the indoor outdoor AMANJ BBQ.
Thursday, June 27, 2019  Sea View Country Club
9:00a-10:30am     AMANJ General Membership Business Meeting   (1.5 administrative)
                                A bi-annual general membership meeting of AMANJ general membership.  The meeting includes reports from all standing committees, and members of the executive board.  The legislative and legal reports bring all members up to speed on relevant legislation, taxation rules and regulations and Tax Court matters that impact the daily operation of the Assessor's Office.
Diane Hesley, CTA President
Dave Smith, President PPG
John Lloyd, Esq. AMANJ Counsel
10-12noon          Ethics for Attorneys      (2 CLE)
                                This break out session is intended solely for those in the legal profession.  The presentation will focus on Bar Association and professional principles that bind all practicing attorneys. Client-Lawyer relationship, roles of Counselor and Advocate, outside associations and public service all require a standard of conduct. The CLEs available fulfill a required topic.
Mike Benak, Esq.
_____________________________________________________________________________________
1030-12noon     Ins and Outs of DOT Takings      (1.5 appraisal credits)
                                The Department of Transportation actively engages in property takings throughout the state.  In an ongoing effort to improve and repair the State's roadway infrastructure and access ways the need for space is critical.  Part of the process involves determining the fair market value of the desired area.  Each project follows a legislative and statutory framework that inevitably centers on valuation.  This session is designed to familiarize attendees with the workings of DOT when a taking is required and also the valuation process needed.
Moderator William J. Yirce, CTA
Ramal Bullock, CTA
12-1pm                 Lunch
1-330pm          Anatomy of a State Equalization Case: Municipality v. State
Anatomy of State Equalization Case Material
(1.5 administrative, 1 appraisal, 2.5 CLE)
                The Equalization process encompasses taxation bureaucracy from Trenton down to each and every Assessor's Office, with many stops in between.  Each and every real estate transaction statewide functions as a minute party to each district's equalized value.   When the massive system encounters a glitch, and a sales ratio is called into question, districts can appeal and seek corrective action.  This session will define the parties, and explore the parts of an equalization appeal case.
Moderator Peter Zipp, Esq.
Judge Joseph C. Small, TCJ
 James Esposito, Esq.
Julian Gorelli, Esq.
Sue Davison, CTA
330-5pm              Roundtable for Assessors and New Attorneys    (1.5 administrative, 1.5 CLE)
                This session is designed to renew Assessor knowledge about some of the basics.  Statutes, deadlines, current forms, correct form completion, calculations and other regulatory matters will be reviewed.  Just as importantly, attorneys who are beginning practice in municipal government and property tax will benefit from the material.  An attorney who has been involved in property tax law for years will review the basics from the legal perspective and provide answers for new attorneys.
Moderator Greg Hutchinson, CTA
Diane R. Hesley, CTA
Patricia Wright, Div of Tax
Martin Allen, Esq.
---
6:00p-9:00pm    AMANJ Banquet  (1 administrative, 1 CLE)
                The annual AMANJ Summer Conference Banquet will feature Judge Joseph M. Andresini TCJ as Guest Speaker.  Dinner guests will enjoy time with the judge as he recounts memorable cases, counsel and property owners.
Emcee Diane Hesley, AMANJ President
Judge Joseph M. Andresini, TCJ
---
Friday, June 28, 2019   Sea View Country Club
9:00am-11:00                Golf Property Valuation for Tax Assessment (2 appraisal, 2 CLE)
                This session is aptly considered the "anchor" for the AMANJ conference.  What better topic than golf course valuation?  The setting of Sea View will provide a complementary backdrop to this 2 hour presentation by Larry Hirsh, President of Golf Property Analysts.  What is the market?  What are the variables?  What makes courses more and less comparable? 
Cutting edge golf course valuation principles will be discussed and attendees will receive information about the national market for golf courses. 
Moderator Sean Gaskill, CTA
Laurence A. Hirsh, CRE, MAI, SGA, President Golf Property Analysts
11am-1                 Mastering Testimony  (2 administrative, 2 CLE)
                Experts and associates from the legal profession offer an inside look at some rules for mastering testimony.  The session is structured to emphasize the do's and do nots of preparing and delivering your factual knowledge during trial.  Attorney instructors will provide attendees with a finer understanding of what to expect, advance planning, common strategies and handling cross examination. 
Moderator Marie Procacci Blaskey
Will Rogers, Esq.
Jeff Gradone, Esq.
1-2pm                   Lunch
2-4pm                   Recent NJ Tax Court Decisions  (2 administrative, 2 CLE)
                This session is an extended and fuller version of the rapid fire summary regularly delivered by John Lloyd at AMANJ General Membership meetings.  With ample time the opinions can now be explored in detail. The legal principles at play will be explained. 
AMANJ Co-counsel Peter Zipp will present with John Lloyd – the combined effort is guaranteed to leave attendees with a firm understanding of Tax Court judge reasoning and how each opinion is pertinent within each Assessor's district.  Attorney attendees will also find the refresher interesting and relevant to their municipal and Tax Court practice.
Moderator Diane Hesley, CTA
John Lloyd, Esq.
CONFERENCE CONCLUDES
General Membership Meeting Notice
11-14-18 General Membership Minutes